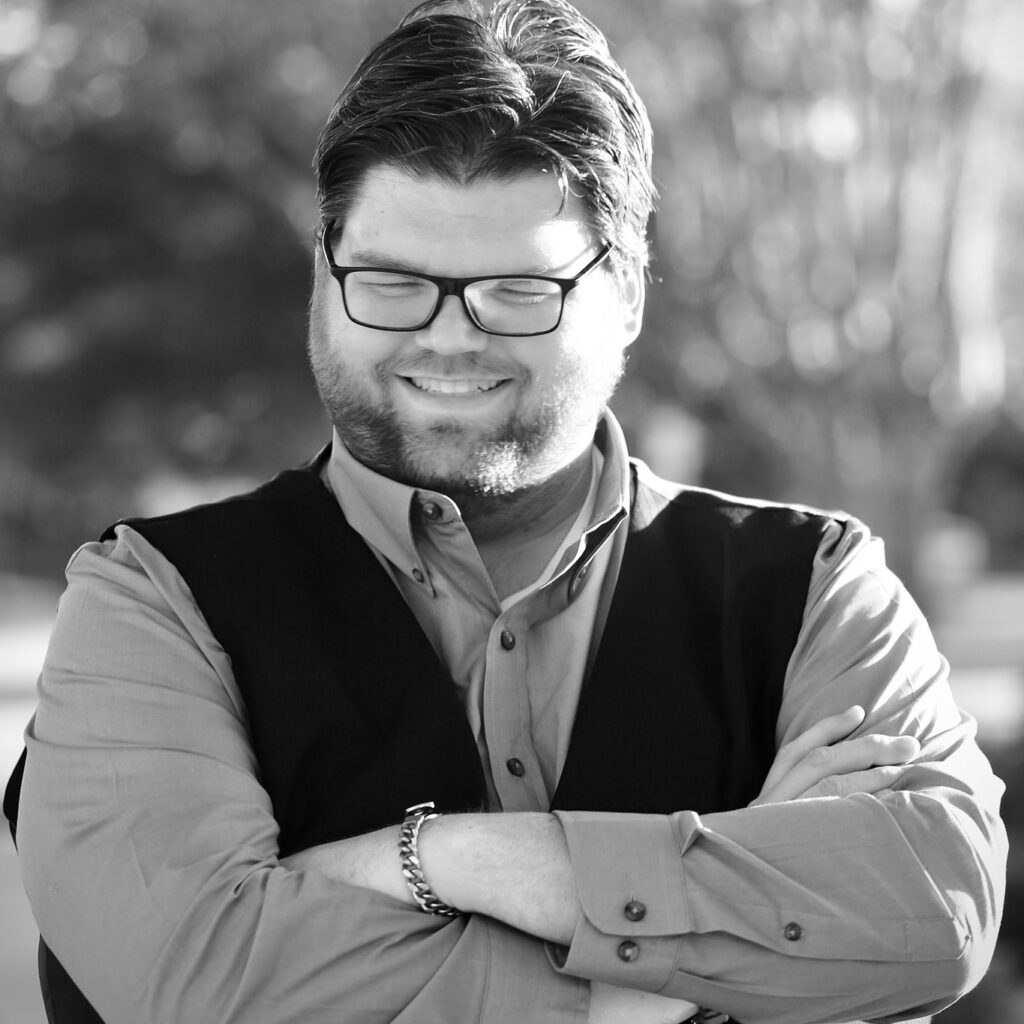 Hi! I'm Andy Grall, a musician based in Houston, TX.
I'm passionate about teaching all things music:
songwriting
music production
playing piano
and more
…using creative and unconventional styles to mentor and draw out talent from students as young as 10 through adults!
I've been playing piano and keyboard in a variety of styles for over 23 years, and teaching for over 10 years. I can't wait to chat with you about your musical journey!
---
Here's an example video of me teaching a basic blues bass line and chord pattern:
---
Recent blog posts:
Student Testimonials
He has endless patience
Andy has a wonderful way of explaining the difficulties of a song to me. He breaks it down so I can understand it better. He has endless patience and believes in practice, practice, and more practice. I have learned so much from him.
Andrea B.
Andy is an amazing mentor and a pleasure to learn from
I purchased my first piano about a year and a half ago. For the first couple of months I tried learning on my own by using YouTube and other online materials. While I could memorize parts of some songs, I quickly hit a wall as I had little to no understanding of music theory. Frustrated, I let the piano gather dust in the corner and stopped my musical journey.
After a tip from a coworker, I setup a trial session with Andy just under a year ago. I was initially unsure about using an online instructor, and was even less sure that I had the aptitude to learn to play. The first session with Andy was enough to change my mind. He is knowledgeable, supportive, and most importantly, understanding. I've never felt pressured or stressed that I need to learn anything and I know that I can always reach out with any questions. He is flexible with scheduling and is always willing to work with my sometimes inconsistent availability.
My time spent learning from Andy has been an overwhelmingly positive experience and I have no plans to stop anytime soon. I've learned to competently play a couple of songs but am most surprised at my growing understanding of music theory due to Andy's lessons. Speaking as a complete beginner in music, I highly recommend giving him a shot because what I've learned these last few months has surpassed every expectation I had for myself.
Victor Trujillo
This is the person you want to take lessons from!
Andy has been my piano teacher for almost a year now and I have had nothing but an incredible experience working with him! I came to him as an adult who had already had years of experience playing and had no idea at the time how much he would be able to improve my technique and teach me things that I had never been taught before!
In one year I have improved greatly and I attribute it to my lessons with Andy! No matter what your age or experience is, this is the person you want to take lessons from!
I guarantee you will learn and be a completely satisfied customer! I give him 5 stars!
Jeremy Alspaugh
---
Who I Work With
---
I work with students from beginner to advanced levels, ages 10 and up.
Jazz, blues, pop, rock, country, classical, and more!
Whether you're brand new, or want to polish up some skills, or need help writing and recording music - I'm here for you.
Case 1: The Songwriter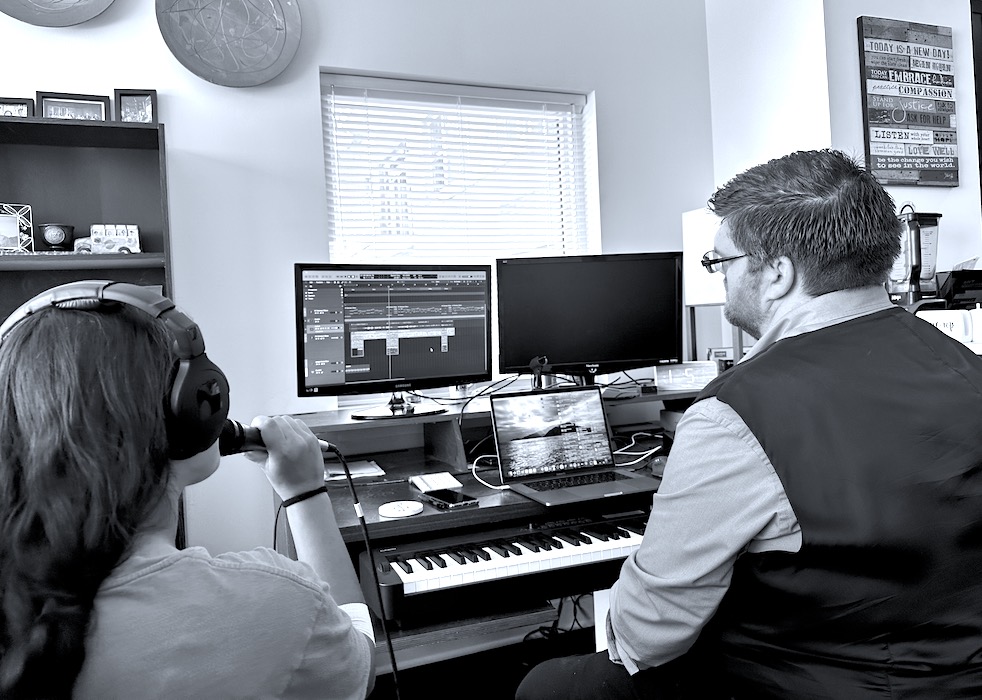 Your child has shown a lot of talent in music. She sings, writes her own songs, picks up music by ear - but she doesn't know how to take her songs to the next level, or how to record them professionally, or what she can do to play them better on piano.
I'll help your child learn to finish the songs she writes, and how to arrange and record them professionally. This kind of session works best in person, but we can do a lot online, too.
(I also work with adults!)
---
Here's an example of a song I helped one of my students finish and record professionally:
Case 2: The Pianist
This is the person who shows exceptional piano skills, and wants to learn how to develop them further. I often get students like this who are bored with traditional piano lessons and need something a little more exciting to keep them interested.
Traditional lessons have a tendency to rely on written music, learning from books. I like to go by an ears-first approach, finding music we like, then learning to play it, and then looking at the sheet music.
What we usually do is find music together - pieces I know will challenge the student, but also ones that he likes, so he will be sure to keep coming back to practice them.
Case 3: The Hobbyist (adults)
Ah, the hobbyist. You've been plucking away at a keyboard for years, without much improvement. You really want to understand music on a deeper level and you want to be able to play more modern songs that you like - from pop tunes to video game music, maybe sprinkling in some classical here and there. But pretty please, don't make me do all those arpeggios and Hanon exercises!
If you're this kind of student, the first thing I'm going to ask you is what kind of music you've been listening to, and let's pick a song you like. Then I'll show you how to play some of it, and we'll talk more about how this song works, and we'll take a skill or two from this song that you can transfer to other songs. Do this a few hundred times over a couple of years and you'll be amazed where you end up!
Case 4: The Beginner
You (or your child) have always wanted to play piano but you just have no idea where to begin. You've never had lessons, you don't know a thing, you just want to try it out! I'm here for you.
I teach the fundamentals of music in a fun way that helps you connect to what you're already listening to. I promise, it's not as scary as it seems!