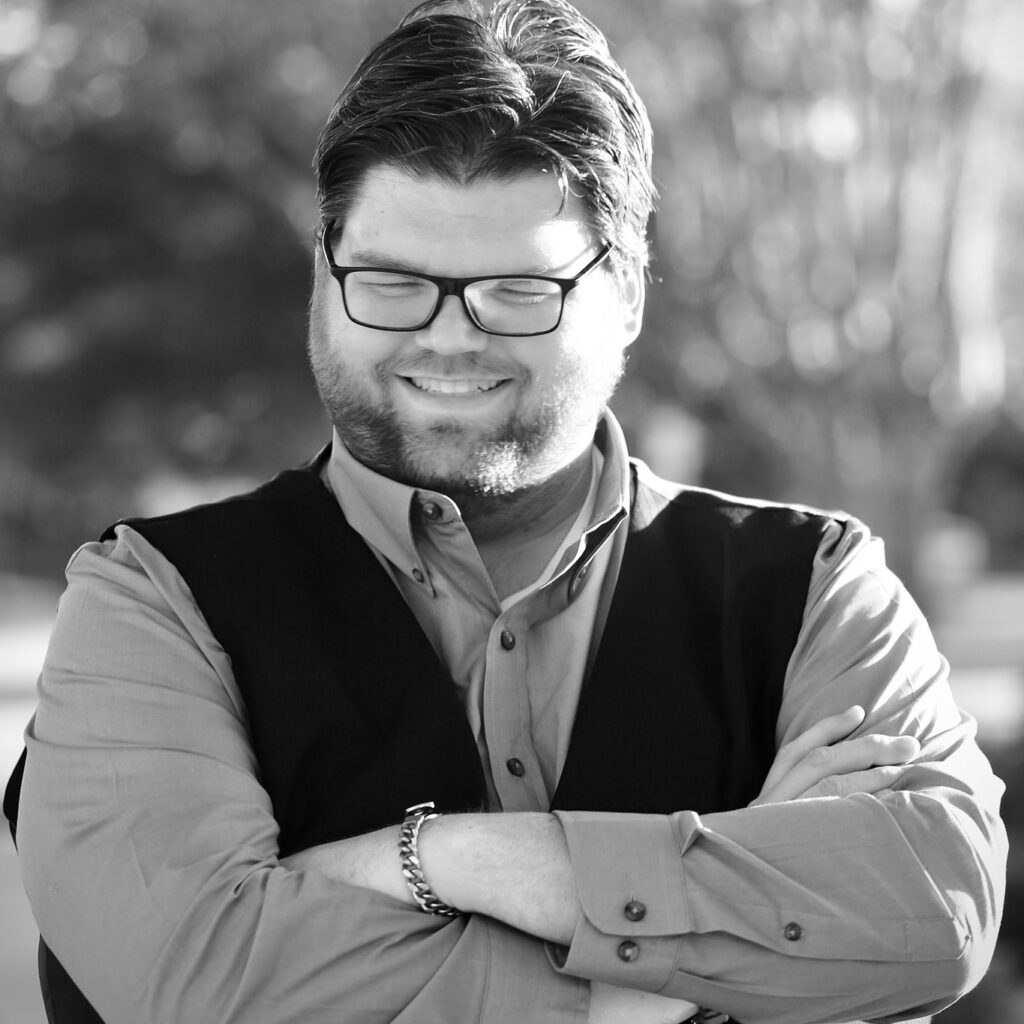 Hi! I'm Andy Grall, a musician based in Houston, TX.
I'm passionate about teaching all things music:
songwriting
music production
playing piano
and more
…using creative and unconventional styles to mentor and draw out talent from students as young as 10 through adults!
I've been playing piano and keyboard in a variety of styles for over 23 years, and teaching for over 10 years. I can't wait to chat with you about your musical journey!
---
Here's an example video of me teaching a basic blues bass line and chord pattern:
---
Recent blog posts:
Student Testimonials
Highly recommend!
Andy is a gifted pianist and teacher who puts his heart into his craft. Highly recommend!
Jen Dickey
He legitimately comes across as somebody who cares about me as a fellow human being (instead of a business transaction)
I'm an adult learner who started out on the piano without a background in music. I'm pleased to say that after doing some searching in my area, I found Andy and decided to give him a try. I like that Andy started off my journey by talking to me to find out what my interests in music and expectations were. It showed me that Andy was considering my needs and goals even from the outset.
Andy has been very communicative and quite lenient with rescheduling, which is something I appreciate, as my current lifestyle is hectic and can cause a lot of scheduling conflicts.
I can tell from the way that Andy approaches teaching that he wants me to build strong fundamentals and a solid grasp of music theory so that I'm able to understand and appreciate the music I play, instead of just learning to perform pieces mechanically.
Andy's passion for piano is evident in all his interactions. The man's eyes light up whenever he's talking about music theory. As an example, he once got so excited about explaining chords, he went a full 30 minutes explaining them in various ways to help me understand them. I had wanted to see if I could catch on to what he was talking about, but 30 minutes went by quickly along with the realization that I had retained/understood very little of it.
As the lesson closed, I was embarrassed and admitted this to Andy. What did he do? Instead of ending the lesson as scheduled, he gave me 30 minutes of his own time to discuss material that I could work with that week (side note: Andy performs in events and has to practice his own material as well). Was he obligated to do this? Absolutely not. The whole situation could have been avoided if I had just communicated that I was lost early on. What makes this astonishing to me is that- not only did he give me additional time outside of what was scheduled- he was also very patient and understanding throughout the whole process.
Even without the additional time from that session, there is also the fact that Andy openly offers to answer any questions I have via text, in between our lessons. I would say that learning with Andy has been an absolute bargain, but I think it would be insulting to frame him in those terms; it is because he legitimately comes across as somebody who cares about me as a fellow human being (instead of a business transaction) and as someone who wants me to excel and find fulfillment in piano.
Thanks Andy!
Felix Tang
Excellent piano instructor and a great value
This guy LOVES music! Excellent piano instructor and a great value. He's also very patient and charismatic.
Cali Reeves
---
Who I Work With
---
I work with students from beginner to advanced levels, ages 10 and up.
Jazz, blues, pop, rock, country, classical, and more!
Whether you're brand new, or want to polish up some skills, or need help writing and recording music - I'm here for you.
Case 1: The Songwriter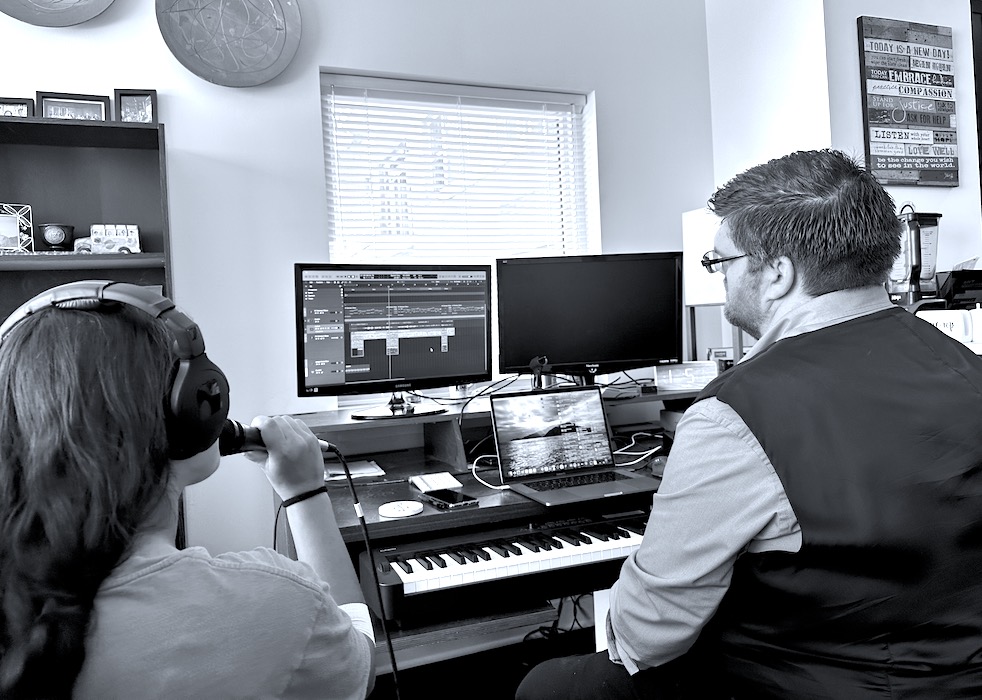 Your child has shown a lot of talent in music. She sings, writes her own songs, picks up music by ear - but she doesn't know how to take her songs to the next level, or how to record them professionally, or what she can do to play them better on piano.
I'll help your child learn to finish the songs she writes, and how to arrange and record them professionally. This kind of session works best in person, but we can do a lot online, too.
(I also work with adults!)
---
Here's an example of a song I helped one of my students finish and record professionally:
Case 2: The Pianist
This is the person who shows exceptional piano skills, and wants to learn how to develop them further. I often get students like this who are bored with traditional piano lessons and need something a little more exciting to keep them interested.
Traditional lessons have a tendency to rely on written music, learning from books. I like to go by an ears-first approach, finding music we like, then learning to play it, and then looking at the sheet music.
What we usually do is find music together - pieces I know will challenge the student, but also ones that he likes, so he will be sure to keep coming back to practice them.
Case 3: The Hobbyist (adults)
Ah, the hobbyist. You've been plucking away at a keyboard for years, without much improvement. You really want to understand music on a deeper level and you want to be able to play more modern songs that you like - from pop tunes to video game music, maybe sprinkling in some classical here and there. But pretty please, don't make me do all those arpeggios and Hanon exercises!
If you're this kind of student, the first thing I'm going to ask you is what kind of music you've been listening to, and let's pick a song you like. Then I'll show you how to play some of it, and we'll talk more about how this song works, and we'll take a skill or two from this song that you can transfer to other songs. Do this a few hundred times over a couple of years and you'll be amazed where you end up!
Case 4: The Beginner
You (or your child) have always wanted to play piano but you just have no idea where to begin. You've never had lessons, you don't know a thing, you just want to try it out! I'm here for you.
I teach the fundamentals of music in a fun way that helps you connect to what you're already listening to. I promise, it's not as scary as it seems!